Inclusive & Sustainable
Happy Hens Farm aims at enabling rural entrepreneurship & wealth creation for our farmers.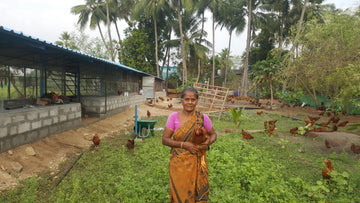 Happy Hens farmers community are guided by core values that influence our individual and collective conduct. We strive to have our actions reflect these values in practical, sustainable and accountable ways – thus ensuring that every family who choose Happy Hens is served the best quality free range eggs.

We partner & engages with small family farmers – empowering them with knowledge & innovation to produce the best eggs. This enables farmers to earn a steady income and improve their standard of living.

We provide vocational training to women self-help & farmer groups in integrating poultry & alternative agricultural model.

We thank every Happy Hens customer, your choice will continue fueling the dignity & livelihood of farmers and encourage free range chicken farming.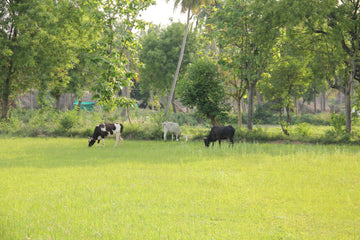 Sustainability in everything we do –
At Happy Hens, our free range chicken farming practices prioritize the wellbeing of our land and what we leave behind for futuregenerations by planting lots of trees and abstaining from the use of chemical or synthetic fertilizers & pesticides. Hen manure is used to a large extent to fertilize our organic, free range chicken farms. Our pastures are maintained the organic way with the use of Panchagavya, Jeevamrutha, EM solutions and neem cake.
Our passion towards sustainability goes beyond just a poultry farm for eggs. We rear native cow breeds like Kangayam, indigenous sheep and goats, dogs & cats all of them contributing to bio diverse farms.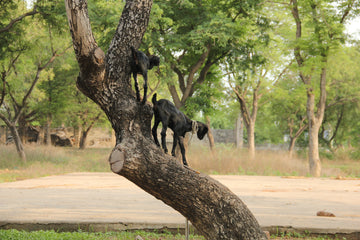 We engage our farmers in A forestation – mutually complementing trees & shrubs are grown in the range. Trees provide shades & green treats to our hens in addition our farmers get to sell the organic fruits / vegetables that adds up to their income.